Paige Maxwell


∘ new-yorker since : 23/09/2017
∘ talks : 402
∘ dollars : 1809

∘ TO THE GOOD OLD DAYS ∘
∘ relationship:
∘ disponibility: open (3/7) (tc + halie + julia) + soon (noah ; cessi)
∘ languages: fr ; en/fr ; en

Sujet: 702-7742-2208 (paige maxwell) Lun 25 Sep - 12:09

---

_________________




if people were rain, she was a hurricane ✻ her whole life they have thought her a failure, yet at the first hint of hope, they move to follow her, as if it is what they wanted all along. perhaps it was.



Dernière édition par Paige Maxwell le Mar 26 Sep - 15:35, édité 1 fois
Halie Stein


∘ new-yorker since : 22/09/2017
∘ talks : 161
∘ dollars : 1538

∘ TO THE GOOD OLD DAYS ∘
∘ relationship:
∘ disponibility: tc, paige, dael (1/4)
∘ languages: fr/eng

Sujet: Re: 702-7742-2208 (paige maxwell) Mar 26 Sep - 1:25

---

HAL

ofc ! but remind me to buy you a new clock for your birthday haha. can u take a green tea for me ? i'm out of it and this day is going to be soooo long

_________________

helpless

CALIE ☽

never been the type to try and grab the spotlight. we were at a revel with some rebels on a hot night (...) then you walked in and my heart went boom
Invité
Invité




Sujet: Re: 702-7742-2208 (paige maxwell) Mar 26 Sep - 9:35

---
Invité
Invité




Sujet: Re: 702-7742-2208 (paige maxwell) Jeu 28 Sep - 0:40

---
Isaac Sparks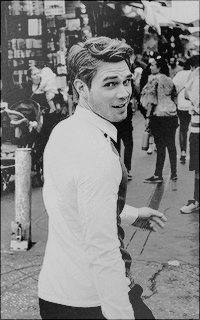 ∘ new-yorker since : 20/09/2017
∘ talks : 1016
∘ dollars : 2563

∘ TO THE GOOD OLD DAYS ∘
∘ relationship:
∘ disponibility: (free) cessi, daphne, sparks, aaron, ruby.
∘ languages: fr - fr/eng

Sujet: Re: 702-7742-2208 (paige maxwell) Jeu 28 Sep - 0:43

---
Isaac Sparks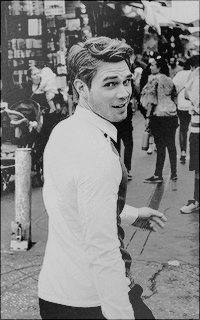 ∘ new-yorker since : 20/09/2017
∘ talks : 1016
∘ dollars : 2563

∘ TO THE GOOD OLD DAYS ∘
∘ relationship:
∘ disponibility: (free) cessi, daphne, sparks, aaron, ruby.
∘ languages: fr - fr/eng

Sujet: Re: 702-7742-2208 (paige maxwell) Ven 29 Sep - 0:14

---

ISAAC SPARKS

i've run this morning, so yeah, i'm an athletic person  

and i don't think i have to do sport 24h a day to beat you  

 

(sorry not sorry

)

_________________




≈ i was praying that you and me might end up together. it's like wishing for rain as i stand in the desert. but i'm holding you closer than most... 'cause you are my heaven.

Contenu sponsorisé

Sujet: Re: 702-7742-2208 (paige maxwell)

---